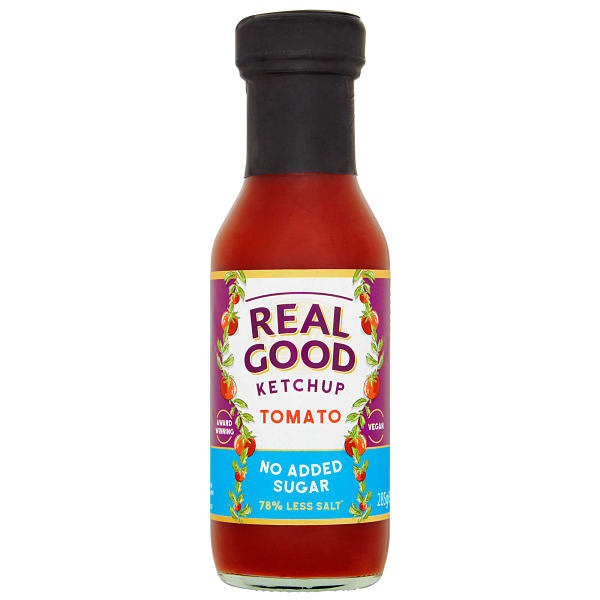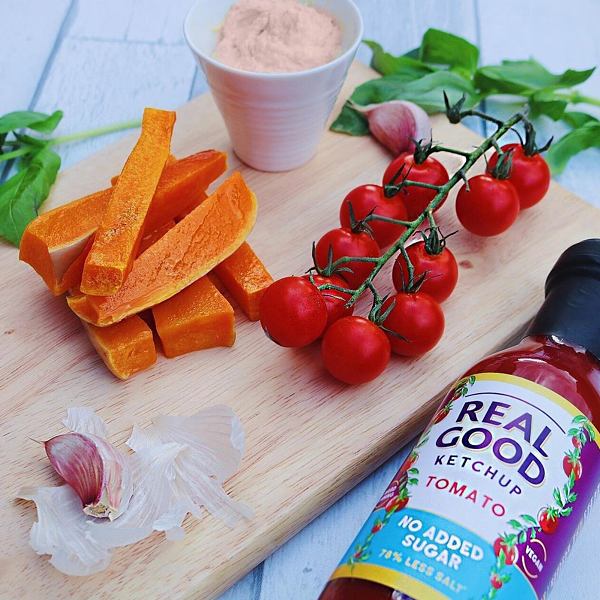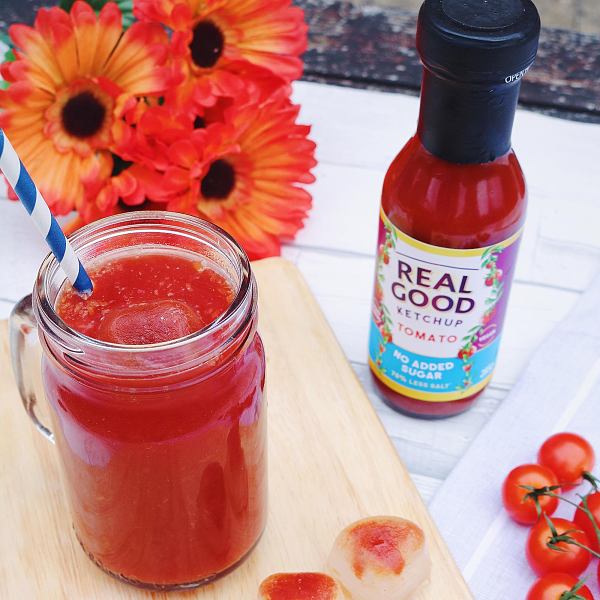 Real Good Tomato Ketchup
★ ★ ★ ★ ★
Real Good for You:
Over 75% less sugar and salt than regular ketchups
Natural plant-based ingredients
Allergen free ingredients | Gluten free | Nut free
Free from artificial sweeteners | GMO | preservatives | artificial colourings & flavourings
Free from refined sugars, fruit syrups or other high fructose ingredients
Good to know:
Gold Winner Food Talk Clean Eating Award
Sugarwise certified Free From Added Sugar
Always made by us in the UK in a nut free facility
The only 5 Star Ketchup in The Times Condiment Taste Test
Perfect to recycle or upcycle and use for home-made garlic oil, your own dressing or a beautiful vase (smiley face)
Our glass bottles are returning soon. Please drop us a line with your contacts so we can let you know when !
Check out our fabulous Real Good Recipes.