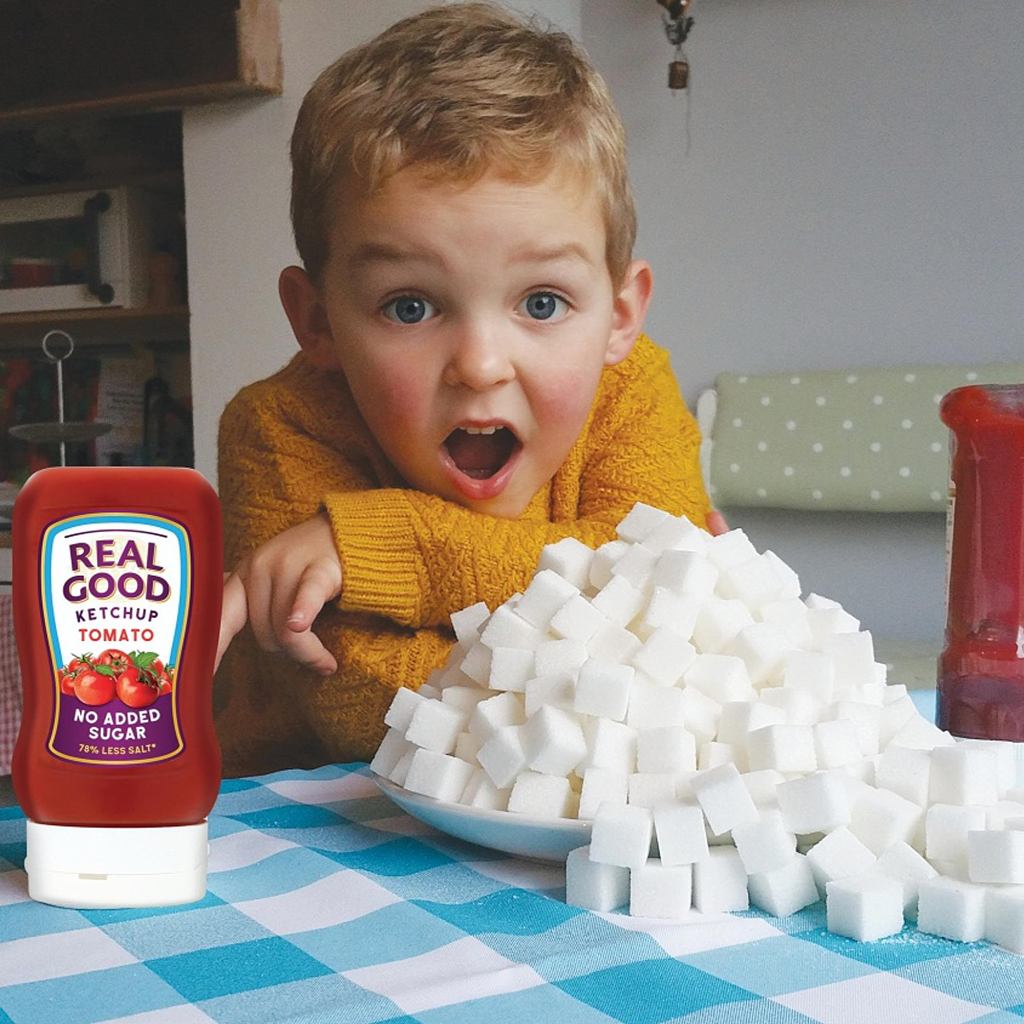 Welcome and thank you for dropping by …
If you are looking for sustainably produced, deliciously healthy ketchups and sauces with no sugar added and less salt, you are in the right place. Our brand Real Good is just as it says – top quality natural ingredients, nutritious and real good for you !
Never before has sugar reduction been so important.
A bit about us: Born in Hampshire, we are a socially responsible family food business creating nutritious food without added sugar and a lot less salt. Between us we have many years experience developing healthy foods with clean labels from children's food to allergen free to high nutrient food. Created by professional chefs.
It has been both exciting and humbling to be recognised by nutritionists and industry food experts through the many top awards we have received.
Our promise to you…
No added sugar to our recipes
Natural, plant-based ingredients
14 Allergen free
Less salt and only sea salt
Award winning taste

Rest assured our squeezies and glass bottles are both recyclable and reusable. Just wash out after use and pop into your local recycling or re-use at home.
Remember to check out our deliciously healthy Real Good Recipes too 🙂
Stay tuned for more new delicious Real Good products coming soon !
Very important, always made by us in the UK
Come back soon
The Real Good team x