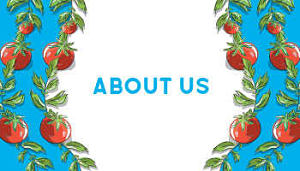 Well it's very simple, we just love ketchup but not the high levels of sugar or salt in regular ketchups !
Our mission is to make sugar and salt reduction a delicious journey without compromise on taste 🙂
So we have created a deliciously tomatoey Real Good Ketchup range made without added sugar, 80% less salt and clean ingredients, that's better for you – we can all enjoy.
Founder, Elizabeth, believes synergy happens when more than one come together to create something outstanding. Real Good is just that.
"We are a bunch of passionate foodie creators and are blessed to have the amazing maestro chef Keith on our development team. We have achieved a high level of nutrient value in all our sauces – 13mg of lycopene per 15g serve is fantastic ! A built in antioxidant along with a source of Vitamin C.  Who said ketchup can't be  a superfood ? As a Mum of an anaphylactic son, there is no compromise on clean ingredients and 14 allergen free. We have your back."   says Elizabeth
We're keen on clean – so no artificial flavourings or preservatives, no GMO, no high fructose corn syrup, no artificial sweeteners – all quality plant based vegan ingredients as you'd expect.  With only naturally occurring sugars, Real Good Ketchup is the best starting place to reduce sugar intake knowing there is no compromise on quality or your well-being
Steeped in nutrition and allergen free, the Real Good team are proud of the Awards Real Good Ketchup has received since launch.
Winner Best of Health Awards 2019 – Ketchup category
Winner Food Talk Gold Award Clean Eating 2018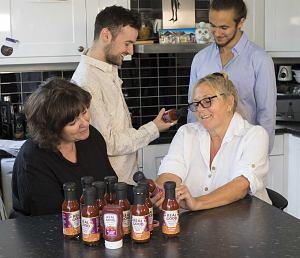 " They're up against a global giant and can easily hold their head up in that Company. "        
 "It's the stand-out product of all the finalists."   Judges' comment Food Talk Awards   
Winner Best New Sugar Reduced or No Sugar Product – Sugar Reduction Awards 2017 Public Health England and Sugarwise.
Free From Gold Award Ireland 2017
Made by Real Good family in the United Kingdom
It's a new natural taste. Enjoy the Real Good glow with us…
We support Cruelty Free International