Professional looking packaging and immediately drawn to it because of the no added sugar and low salt. I was not aware of this product prior to being sent to review for Bizziebaby. I did find the information on the packaging helpful. All too often products now have got far too much sugar, salt and added extras in so it's refreshing to see something that has reduced amounts.
My children and I all enjoy ketchup so as well as helping me reduce my calories it also helps my children have a healthier diet. We use a wide range of ketchup but mainly purchase Heinz or Aldi own brand.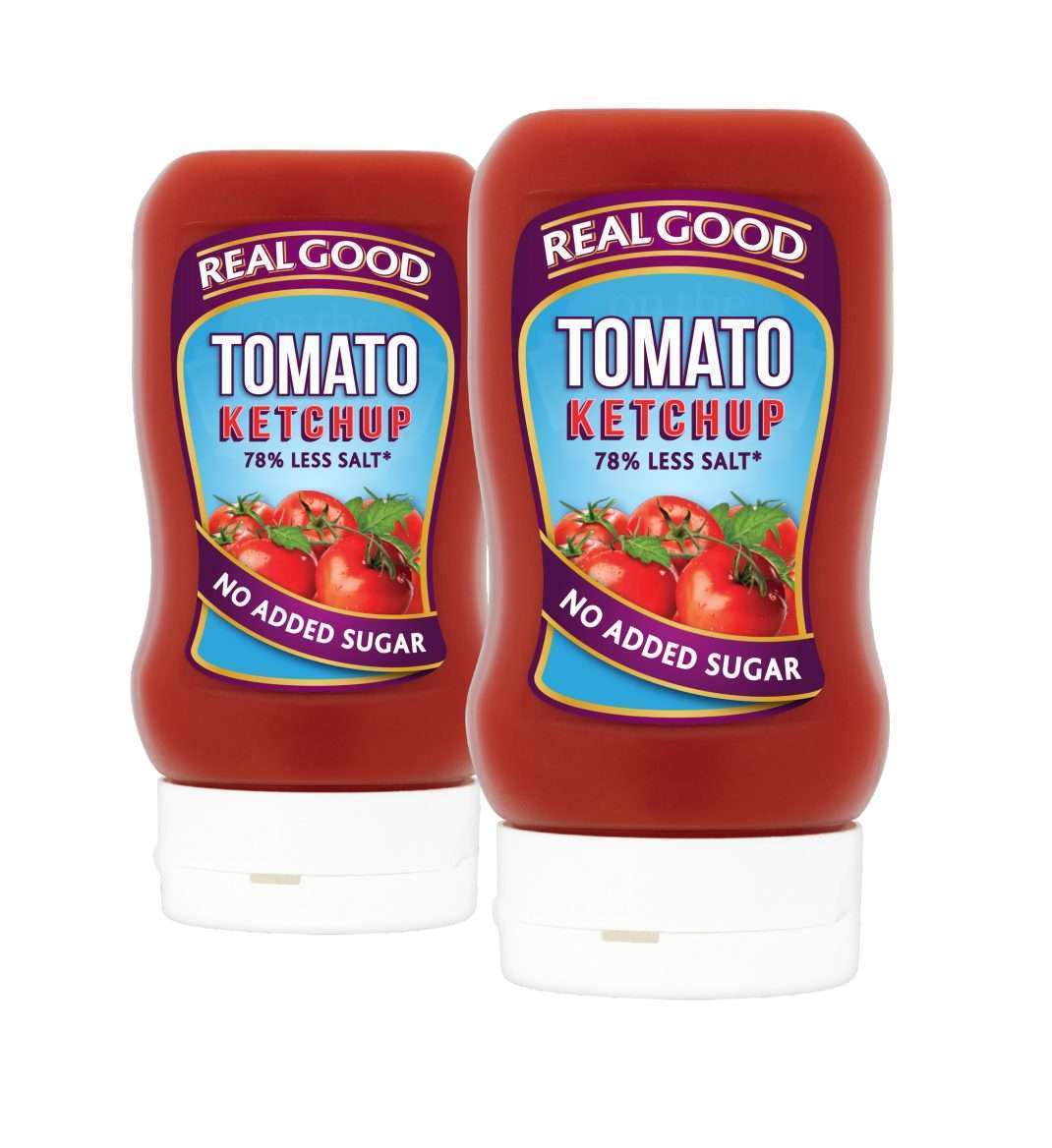 All the family tried this ketchup and they loved it. Very tasty, with extremely good and rich flavour. I had nothing but positive reactions from my children. This did help with my dietary needs. I always try and be sensible with my diet but sauces are something I do tend to over indulge in.
Anything that helps reduce the calories and sugar/salt in these is a positive. I believe you still have to be careful to not have too much but this helps have a balanced diet. No complaints on the quality.
The packaging looks great and would stand out on the supermarket shelf. Well-priced for the added benefits. Pricier than the Aldi own brand but worth it.
I would buy this product going forward. The no added sugar piece on the packaging could have a section underneath that says 'Contains only naturally occurring sugars'. Absolutely yes would buy this in addition to my regular ketchup. The main stores we buy our ketchup from are Aldi and Morrisons. My friend's children love ketchup so I've already told the mums about this product.
Very good product. I'm only giving 4/5 rather than 5/5 as it's more expensive than what I normally buy. The health benefits are there to see and the taste is excellent and I'd imagine this will find its way in to a lot of shopping baskets, perhaps only by passed by the people on a real budget.
Claire Styles – Henry & Olivia 1 & 2 Years