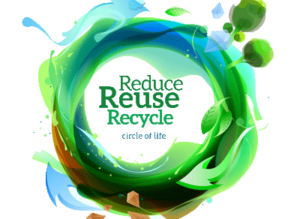 We have taken steps to only use recyclable materials for our products and packaging.
In the UK currently about 60% of glass is recycled, the rest goes into landfill. We can all increase this by washing out used glass bottles and containers, put the caps/lids back on and put into your local glass recycling. Unwashed bottles are picked out as contaminated and not recyclable. For more on recycling glass in the UK see Recycle Now
To recycle squeezies: Replace lids and tops and recycle together. Squash bottles to save space. Empty and rinse bottles. Left over foods or liquids can contaminate other recyclables and if bottles contain liquid they may not be recycled as deemed too heavy by the automated sorting process. Liquid can also damage the machinery. Leave on labels – these will be removed in the process. For more on recycling plastic in the UK see Recycle Now
We love that our recyclable squeezy bottles find a second life in building & industrial materials and filling potholes!
We make our products in the UK and only import ingredients that are not grown locally.
As Winner of the Clean Eating Awards, our ingredients are always free from the 14 listed food allergens, free from additives and preservatives and always derived from plants.
Our promise to you and the planet …
Our squeezy and glass bottles are both recyclable
Our squeezies are recycled into industrial materials such as drainpipes and filling potholes
Super important that all bottles are thoroughly washed clean with lids on and placed in your local recycling as one unit